In November, 2018, Blackie suddenly seemed short of breath. We took him first to one hospital where they made a preliminary diagnosis of hypertrophic cardiomyopathy and submitted him to a nearly daily ordeal of IV injections, along with instructions to give him several medications, which included a diuretic to get rid of excess fluid. But things were not going well at times. The treatment left him without appetite and his breathing rate often climbed very high.  Finally, our old Veterinarian,in Miyazaki, Dr. Kozue Fujii urged us to seek a second opinion with Dr. Atsushi Hirakawa here in Fukuoka, a respected cardiologist. The catalyst was the fact that we had to rush Black to an all night emergency hospital because the treatment wasn't working. It saved Blackie, but being all night in an oxygen tent was frightening for him.  We were lucky to find Dr. Hirakawa and thankful to Dr. Fujii.Dr. Hirakawa did a thorough examination of Blackie and determined that he was suffering from a rarer form of the disease, restrictive cardiomyopathy, whose cause is unknown. He determined that Blackie should be put on a regimen of several drugs:
Kyoko had to encapsulate the meds into capsules small enough to swallow, which we found easier for Blackie to take if we put some ちゅ〜る (Ch-u-ru) paste cat food on his nose.  (click photos to enlarge)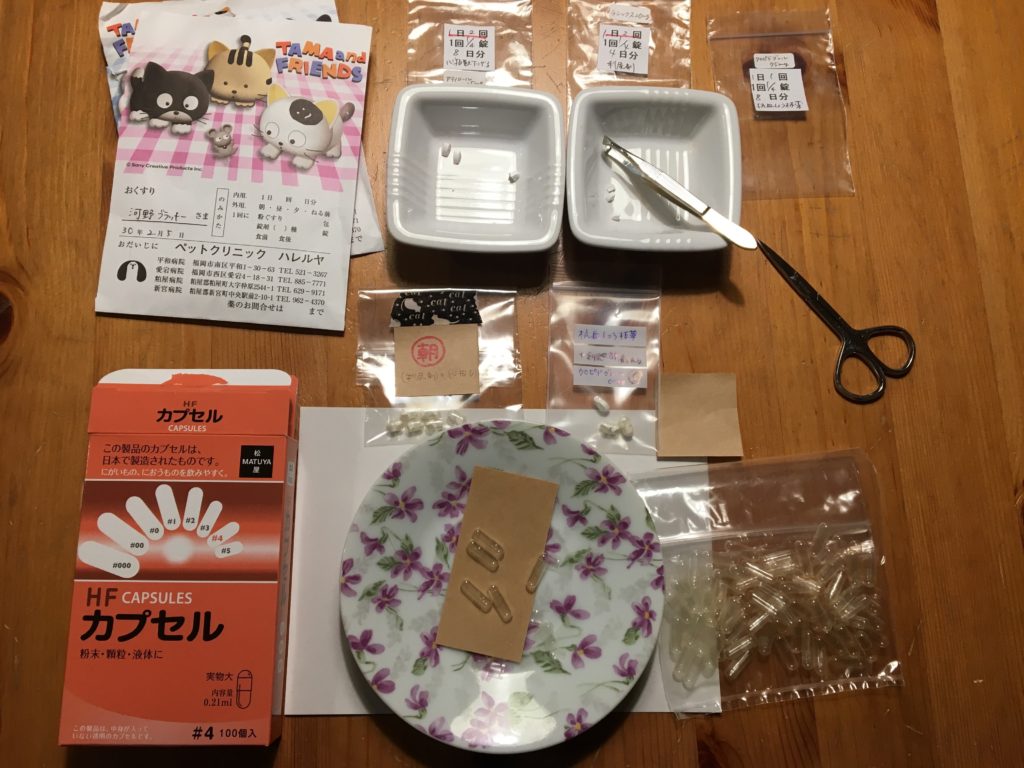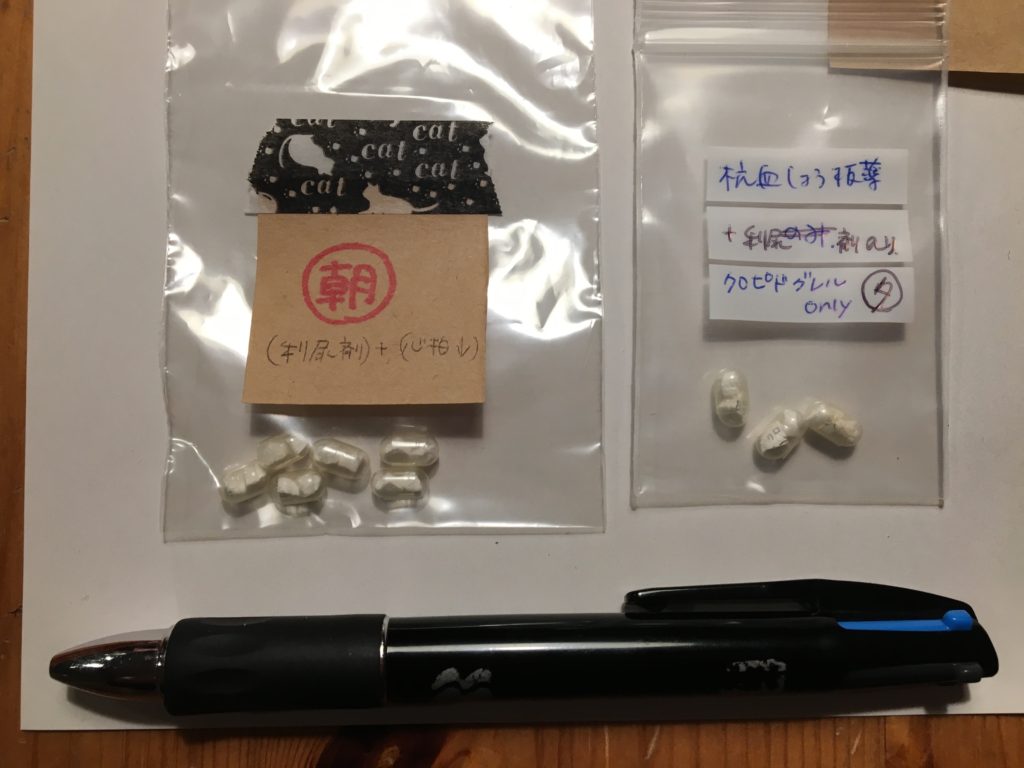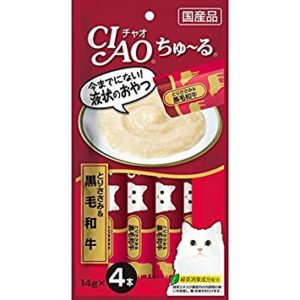 At the same time, he wanted to reduce the number of hospital visits as stress would often counteract the effect of the medicine. The goal of the treatment was to stimulate a normal heartbeat and slow breathing rate. Blackie was given  prognosis of months. But he was living a more normal life.
https://vimeo.com/273679065
Blackie enjoying the stimulation of being brushed on top of his oxygen machine.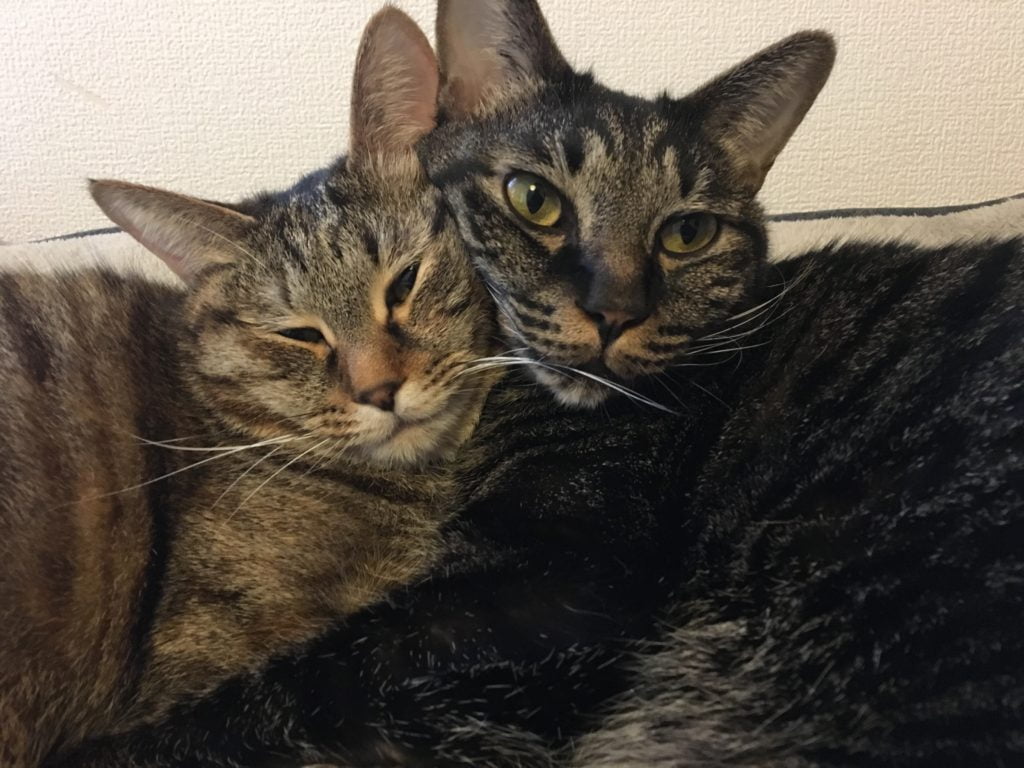 https://vimeo.com/273682125
And the new medicine regime let him relax and enjoy life for the first time in 3 months.
In time we had to switch from Furosemide  to a longer acting loop diuretic, Torsemide, because the effect of Furosemide would wear off too soon. But as the effect of the meds could only slow down the progress of the disease and not stop it, we sometimes needed to reduce the amount of Torsemide by half if he lost his appetite. Still, it was a relief to see him breathe more normally.
https://vimeo.com/273686348
We also had to offer him more tasty cat foods to stimulate his appetites and it was a struggle to keep the other cats from eating food that was more delicious than their healthier diet. But all of the cats, including Blackie, still indulged in their favorite barley grass snacking.
https://vimeo.com/273683160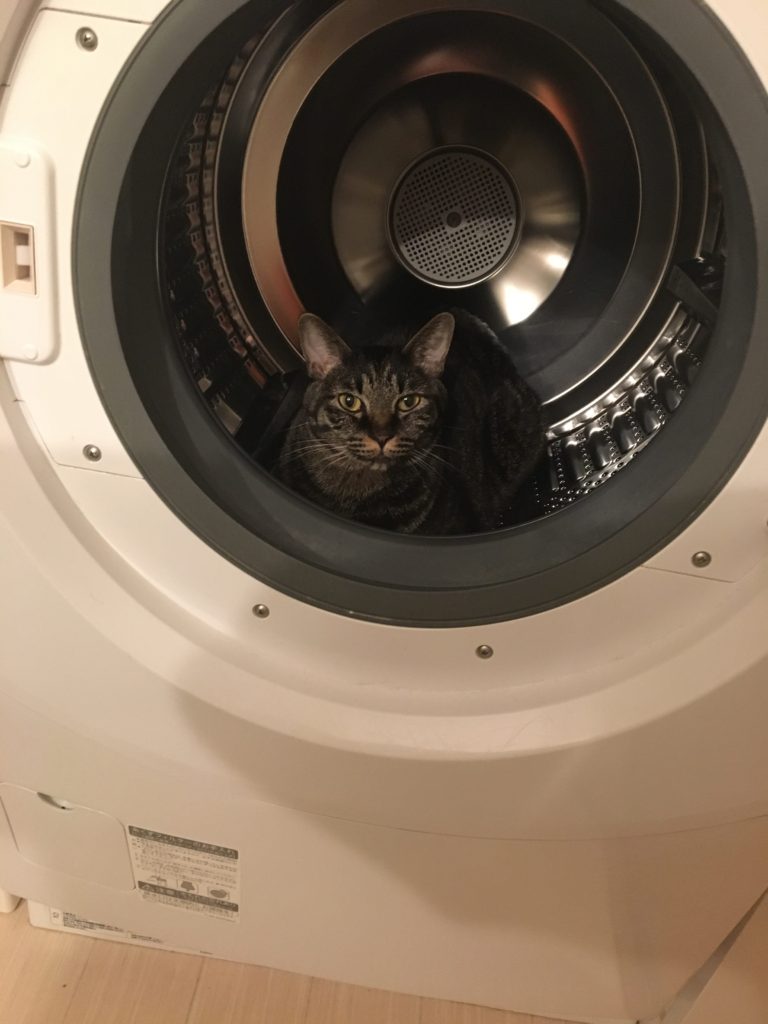 Yet, even so, the Torsemide was sometimes not enough to keep Blackie from getting short of breath. At these times we had to supplement with the shorter acting Furosemide. As his condition grew precarious, he sometimes needed Furosemide every two hours or so.
Here is a record of his meds that I kept, this one from the last few weeks.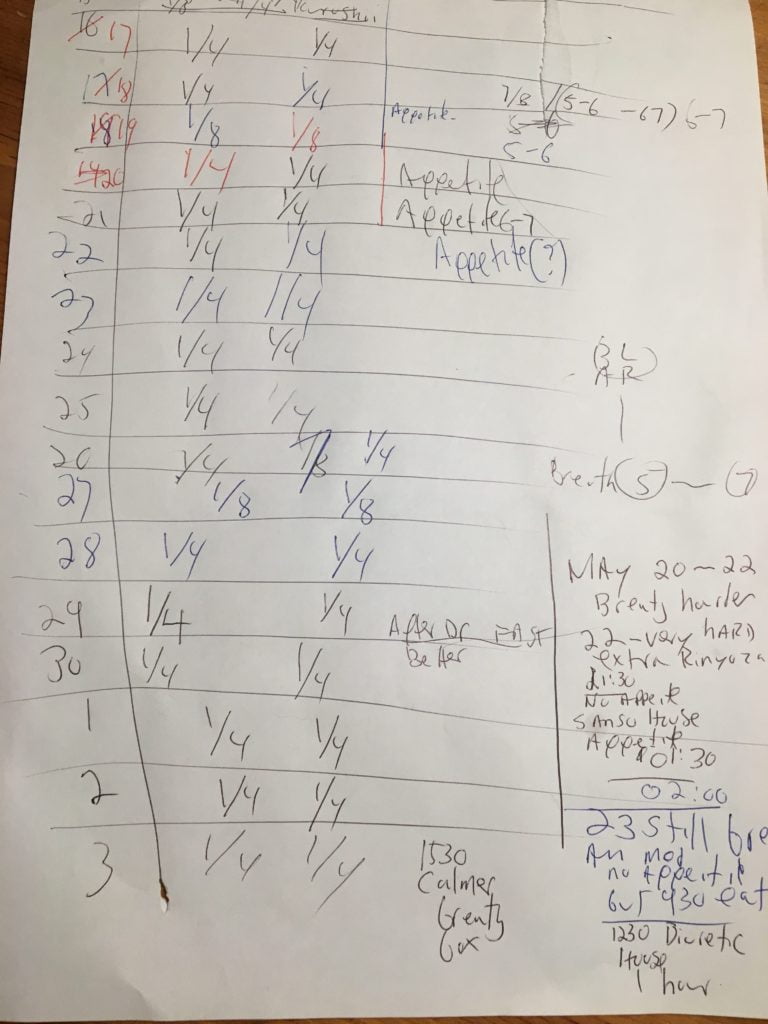 He had his ups and downs, but just a few days before he crashed really badly, despite heavy breathing, he was eating and drinking, almost oblivious to his deteriorating condition. But he had lost a lot of weight.
https://vimeo.com/273688359
https://vimeo.com/273688672
Finally, even that was not enough. Dr. Hirakawa had been reluctant to remove water from the pleura because it was often painful and Blackie was a sensitive cat. Finally he did so under sedation, and Blackie was a bit better having had 300 ml of fluid removed.
But this did not last long, at at midnight on June 4, 2018, Blackie was deteriorating quickly.
He had been in a rental oxygen tent all day, but on exiting the tent to pee, he simply gave up and sat down. He was gasping for air. We put him back in his oxygen tent, but was in distress the last hour or so, and we felt helpless.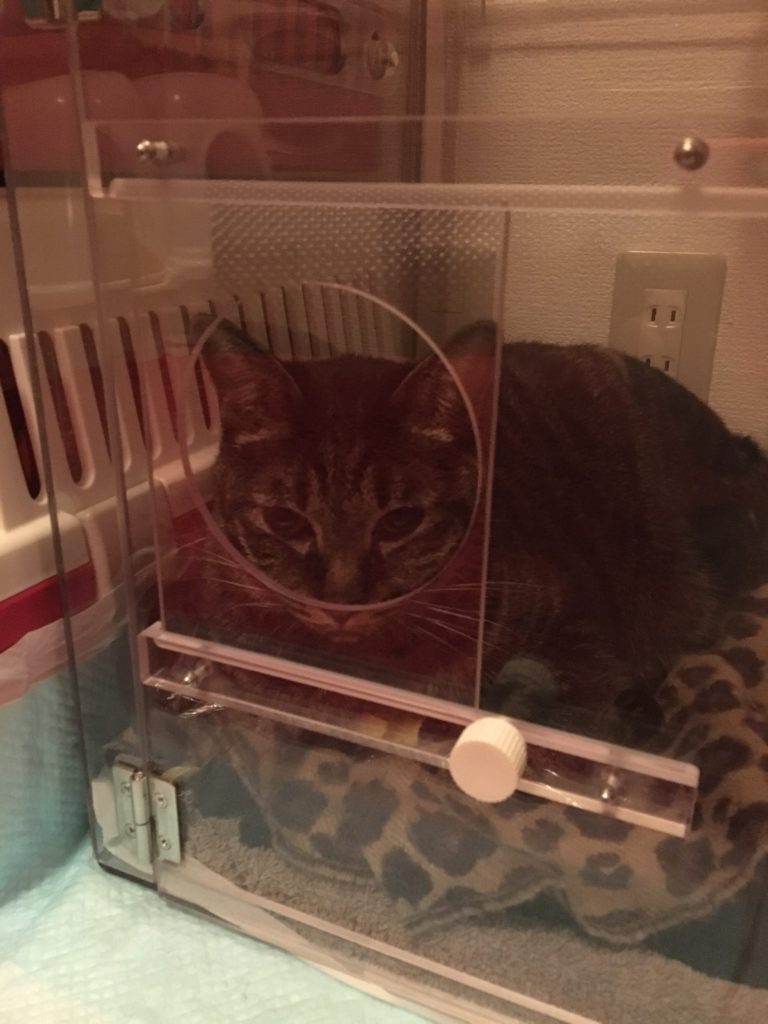 Finally, with both Kyoko and I bring to reassure him, went  into cardiac arrest.